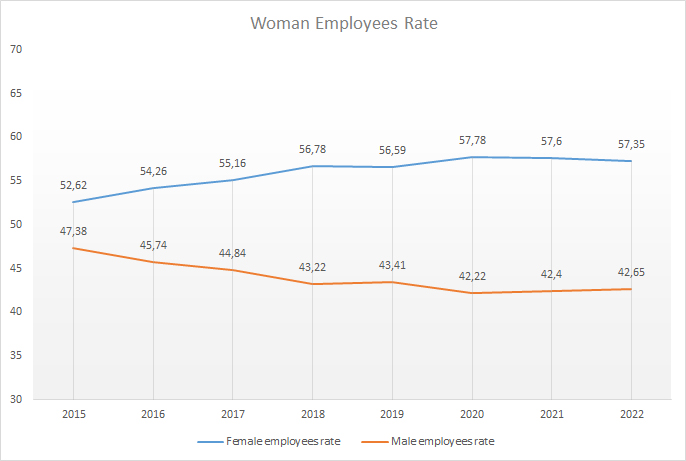 yeditepe university diversity policy
As Yeditepe University, we aim to consider the differences of our employees as a great opportunity, appreciate them, develop them in a conscious manner and use these differences in achieving mutual success. For this reason, we strive to establish an institutional culture where an atmosphere that provides equal opportunities for all our employees, as well as everyone is respected.
For all our employees to feel valued and in order for us to access a wide range of talents, we value diversity and encourage it.
The diversity of our University's employees reflects our society. It enables us to create innovative and creative solutions for our employees and our students/their parents. Whatever their gender, race, nationality, national background, religion, age or marital status may be, the candidates applying to Yeditepe University are only evaluated according to their professional abilities and qualities.
By being open to the various ideas, perspectives and approaches of our employees, we increase the motivation and happiness of our employees.
Our past projects emphasized 3 general approaches in determining our future diversity management needs.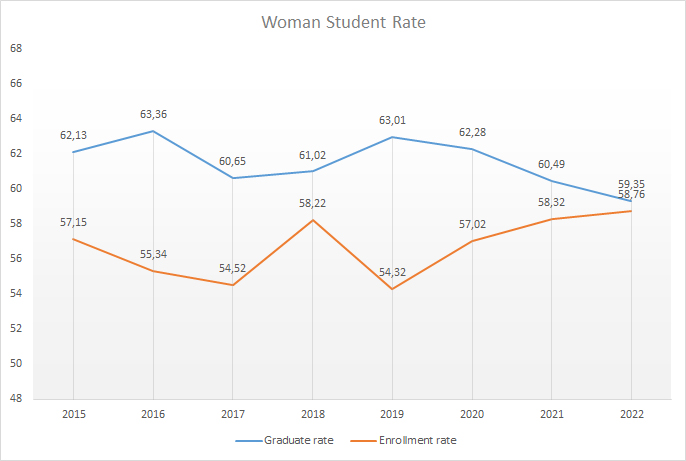 In accordance with the changes in population statistics, in order to attract qualified talent to our university, to protect employee loyalty and strengthen it, as well as making Yeditepe University a desired place to work, we support youth recruitment.
Within the framework of innovative talents, in order to benefit from different ideas, creativity, experiences and cultural diversity, we encourage building hybrid teams.
By preserving the number of our female directors, we encourage preserving the natural gender equality.
There are also institutional programs put in place to support our aims in present and future are as follows:
As Yeditepe University, 57% of our employees are women, as well as 50% of our executives, and equality is a natural concept in our institution. Our aim is not to drop below the 50% threshold in these ratios.
Information conferences are held every year, during the Breast Cancer Week, for our female employees.
We provide lactation rooms for our female employees to use after giving birth.
During the pandemic, in order for our female employees to provide psychological support to their children, a video titled "How to Describe the Pandemic To Children" is shared within the institution and on LinkedIn.
Workshops on "Tackling Discrimination" for our employees in our executive offices for them to develop a perspective that values personal differences towards disabled people, to maintain an appropriate manner and behaviour, and to support a positive communication.
We have foreign academics from 23 different countries.
Within the scope of sports activities, basketball tournaments with an emphasis of our female employees are organized.
The text of "As Yeditepe University, we support the employment of working women" is added to our job advertisements on Kariyer.net.
Woman percentage of the number of graduates is tracked yearly and the number is perceived to be somewhere above 60% in each year. Our active students numbers and rates for each program divided by gender can be reached from here.